Single Side by Turn Bar and Outside Lamination Machine
Single Side by Turn Bar and Outside Lamination Machine
FD-LA75(S) & FD-LA90(S) & FD-LA100(S)
The single side by turn bar and outside lamination machine are used for coating of thin layer of Polyolefin (mainly LDPE/PP) on substrates like woven fabric, BOPP film, paper, jumbo bag (FIBC) etc, which is for moisture-proof, dust-proof, and structurally strong enough.
Features
Adopts "Turn Bar" to make double side lamination in one time with one extruder.
Adopting SCR control for power saving and precise PID temperature controller.
Machine is synchronously controlled by PLC program and easy to operate through HMI for receipt setting, temperature control, length counting, alarm record.
The brake system for unwinder is clip type pneumatic brake that keeps machine working long-lasting.
With Pre-Heating Roller and heating pipe to treat the material to get the good sticking effect.
Mirror Finished Chill Roller (Optional) gives the shiny appearance on the bag to provide the smooth basis prior to printing.
Printing Mark Tracking System (Optional) of the printed BOPP on both sides by means of precise tension controller, color mark sensor and software.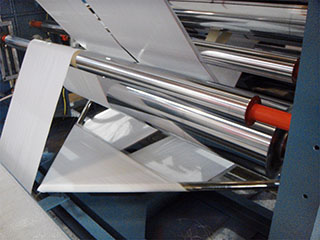 Turn Bar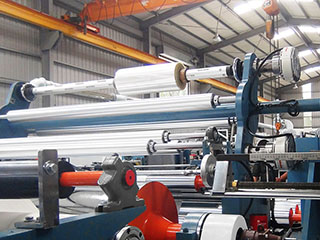 BOPP Un-winder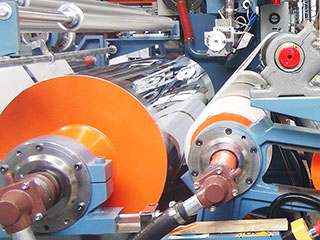 Lamination UNIT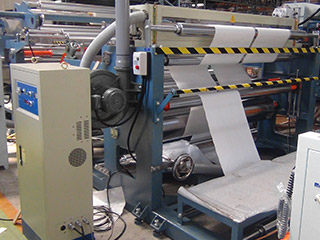 Corona Treater
Sensor for Edge Trimming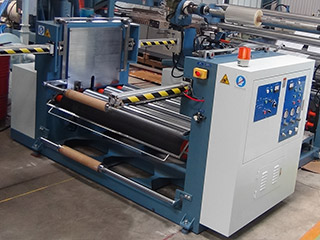 Surface Winder Device