High Speed Auto. Cutting & Sewing Machine
High Speed Auto. Cutting & Sewing Machine
RS-3C
The automatic cutting and sewing machine is the final stage to perform cutting, bottom folding, sewing and stacking to finish PP woven bag in one continuous operation. The machine is equipped 4 sets bag clipper that ensures smooth bag feeding and suitable for low denier PP woven bag.
Special purpose for producing BOPP laminated bag, gusseted bag, easy open bag, perforated bag, punched bag, handle bag, double stitching bag, leno bag are also available upon the clients' request.
Features
The unwinder is with pneumatic pedal device to lift the fabric roll easily without any mechanical tools.
The cloth feeding is driven by dancing roller to maintain uniform tension of the fabric.
Dual servo control for cloth feeding and bag clamping helps minimize the cutting length variation.
The clipper arm is mounted with silicone screw to avoid pricking the surface of bag.
EPC device to control the edge position for varying web width.
Union Special sewing head is available for customers' request.
New designed over tape and easy open device gives the convenience of opening of the bag mouth.
With colorful operator-friendly human machine interface (HMI) offers English, Spain, Russia, Arabic, Chinese, French to access the machine operation easily.
The conveyor stacker helps collect bag evenly and auto. counting in every stack.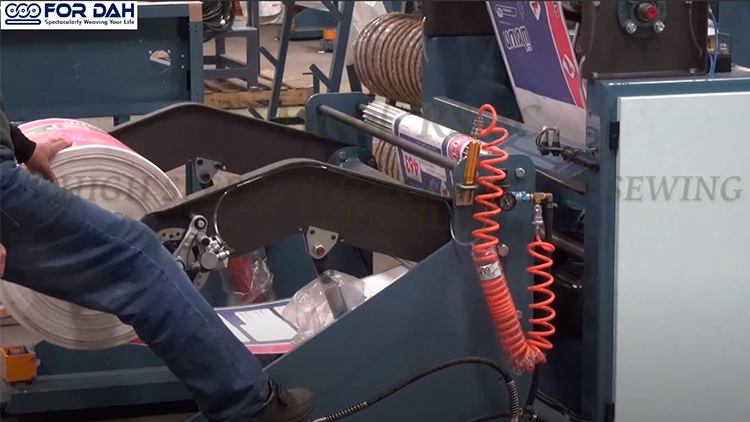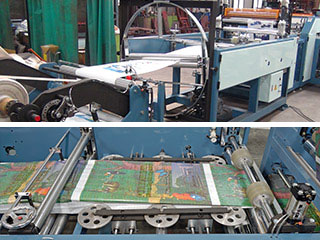 Inline Edge Rotating & Gusseting Device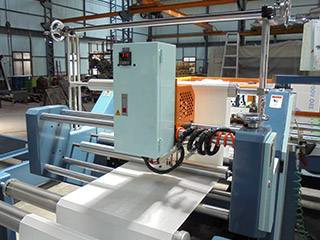 Punching Device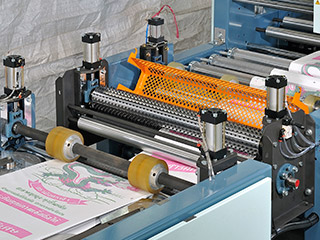 Micro-Perforation Device
Double Stitching Device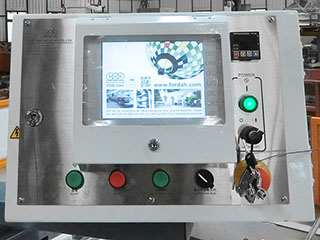 Human-Machine Interface control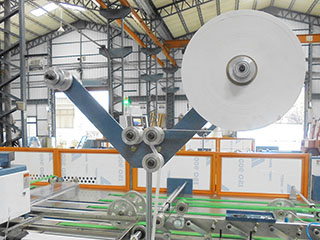 Easy open device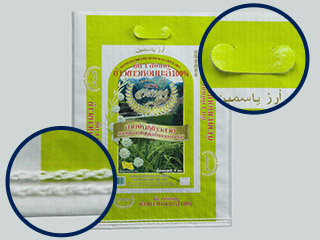 Punch / Double Stitching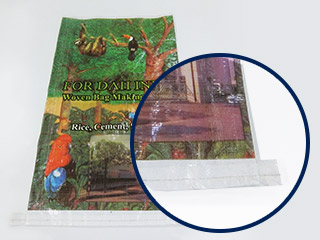 Easy Open