Flexographic Double Side Servo Control 4~9 Color Roll to Roll Printing Machine (Indirect Printing)
Flexographic Double Side Servo Control 4~9 Color Roll to Roll Printing Machine (Indirect Printing)
300 Series
Our double side servo control flexographic 4~9 color roll to roll printing machine is applied for solvent-based ink and indirect printing method for PP woven bag with/without lamination, it is suitable for ordinary printing with simple pattern i.e logo, words, image, which is required for stuff presentation and company identification.
Features
Bag length changing is quickly accomplished by pushing the button on touch panel without changing the plate cylinder.
With colorful operator-friendly human machine interface (HMI) offers English, Spain, Russia, Arabic, Chinese, French to access the machine control easily.
Equipped servo control which minimizes variation and accurate printing size calculation.
Independent lengthy oven to dry the front side and back side of woven cloth at one time.
Equipped with auto. ink circulation device to maintain uniform ink viscosity giving good printing quality.
Unique gear design allows printing registration by up/down and right/left without stopping the machine.
Magnetic cloth covered plate cylinder makes the plate mounting easy and quick on steel sheet.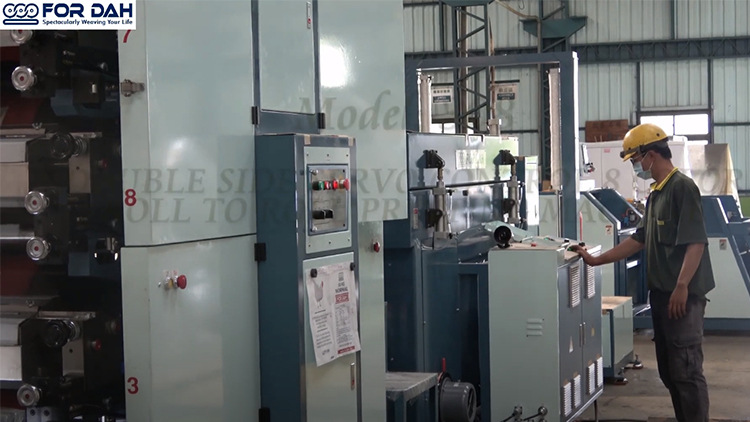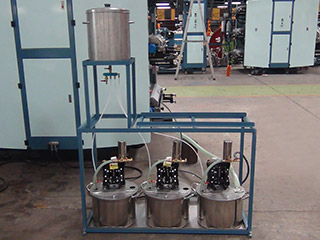 Auto. Ink Circulation System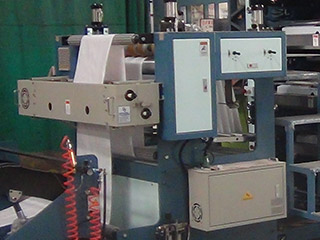 Corona Device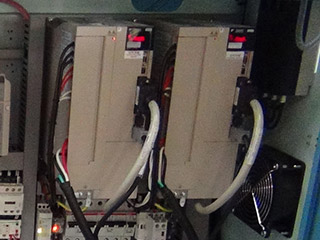 Servo Driver