Auto. Liner machine for Cutting-Inserting -Sewing (With Bag Clipper)
Auto. Liner machine for Cutting-Inserting -Sewing (With Bag Clipper)
FD-INF-850
PP woven bag with PE liner is an ideal packing for the product that requires the highest protection especially the fine grade and pulverous material such powder, chemical, salt, sugar, flour, and other similar product.
The machine is developed to replace the traditional working process to insert liner into the woven by manual. With automatic online working process benefits the saving of labor and higher production efficiency.
Features
Multiple function for Auto. Cutting, PE liner inserting and sewing to save labor and increase the efficiency.
Dual Function Operation. Without liner insertion, the machine can perform cutting and sewing for normal woven bag.
Additional PE liner gives good protection to the products from any sort of leakage.
The excellent performance ensures higher output than manual inserting.
The liner is sewn fully with woven bag firmly to avoid liner movement while filling the material.
With "Heat" and "Cold" cutting knife to work with different material.
Equipped with "Heat Sealing Device" and "Cold Cutter" to produce liner as requested size.
The Sewing machine with up and down feeding to avoid scratch on laminated woven bag.
Equipped with "Feeding Servo" to control liner length accurately.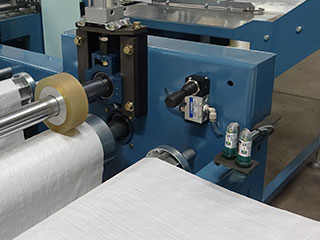 Edge Position Controller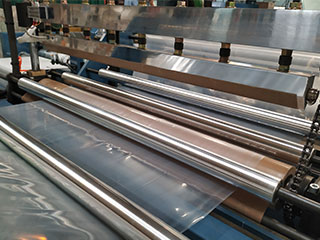 Heat Sealing Knife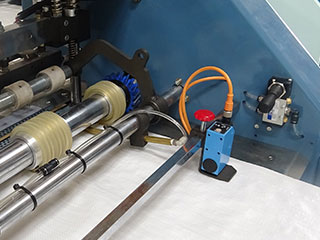 Printing Mark Sensor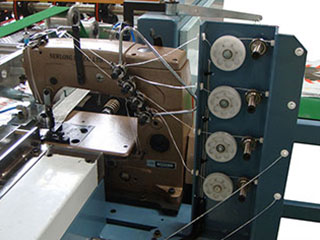 Double Stitching Device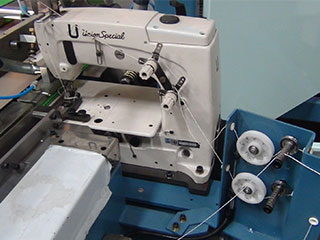 Union Special Sewing Machine